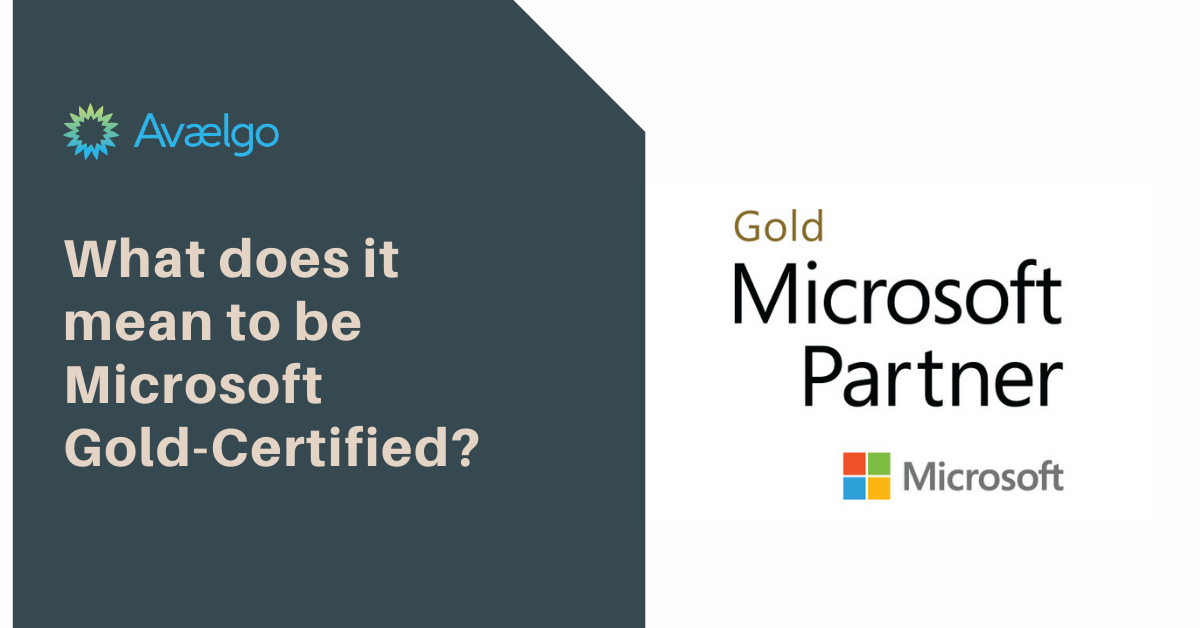 Avaelgo is proud to be a Microsoft Gold-Certified partner on four competencies (Cloud Platform, Cloud Productivity, Cloud Datacenter, and Application Development) and a Microsoft Silver Certified partner on three competencies (Data Analytics, Security, and Small and Midmarket Cloud Solutions).
Each of these achievements represents an important benchmark in the competitive world of Microsoft technology partners. Every year, Microsoft evaluates our project history, our customer references, and our colleagues.
What does this mean and how it benefits our clients in terms of service and technical expertise?
A Microsoft Gold partner is a partner committed to earning the highest level of company customer care and a collaborative relationship with Microsoft. By achieving this Microsoft Gold Partner Certification, Partners prove they are committed to excellence in the ever-evolving Microsoft technologies and maximizing the benefits that clients receive by expertly implementing Microsoft solutions.
Additionally, as an authorized Cloud Solution Provider (CSP) Reseller, that allows Avaelgo to directly sell cloud solutions to our customers, we can offer complimentary value-added services, as part of using Avaelgo as a Cloud re-seller.
Avaelgo as Microsoft Cloud Adoption Framework-ready partner
The Microsoft Cloud Adoption Framework provides technical guidance for Microsoft Azure offering enterprises a reliable methodology designed to help create and implement the business and technology strategies necessary for an organization to succeed in the cloud. Our Azure Experts specialize in walking you through all the Cloud Adoption Framework (CAF) steps to create a strong and durable environment, designed to deliver optimal performance.
Attaining Microsoft Gold Partner Competency
Microsoft Partners are classified into two primary groups of Silver and Gold.
As a Gold Partner, Avaelgo receives in-depth access to a variety of exclusive resources and early product information. Resources include priority access to a support team of Microsoft certified systems engineers, non-disclosure evaluation of new products and technologies, as well as planning tools and events to keep up to speed on the latest Microsoft product developments and future direction.
In order to attain Microsoft Gold Certified partnership, the highest level given to Microsoft partners, a company has to first join in the Microsoft Partner Network community, qualify for membership, become eligible, and meet the requirements set forth by Microsoft.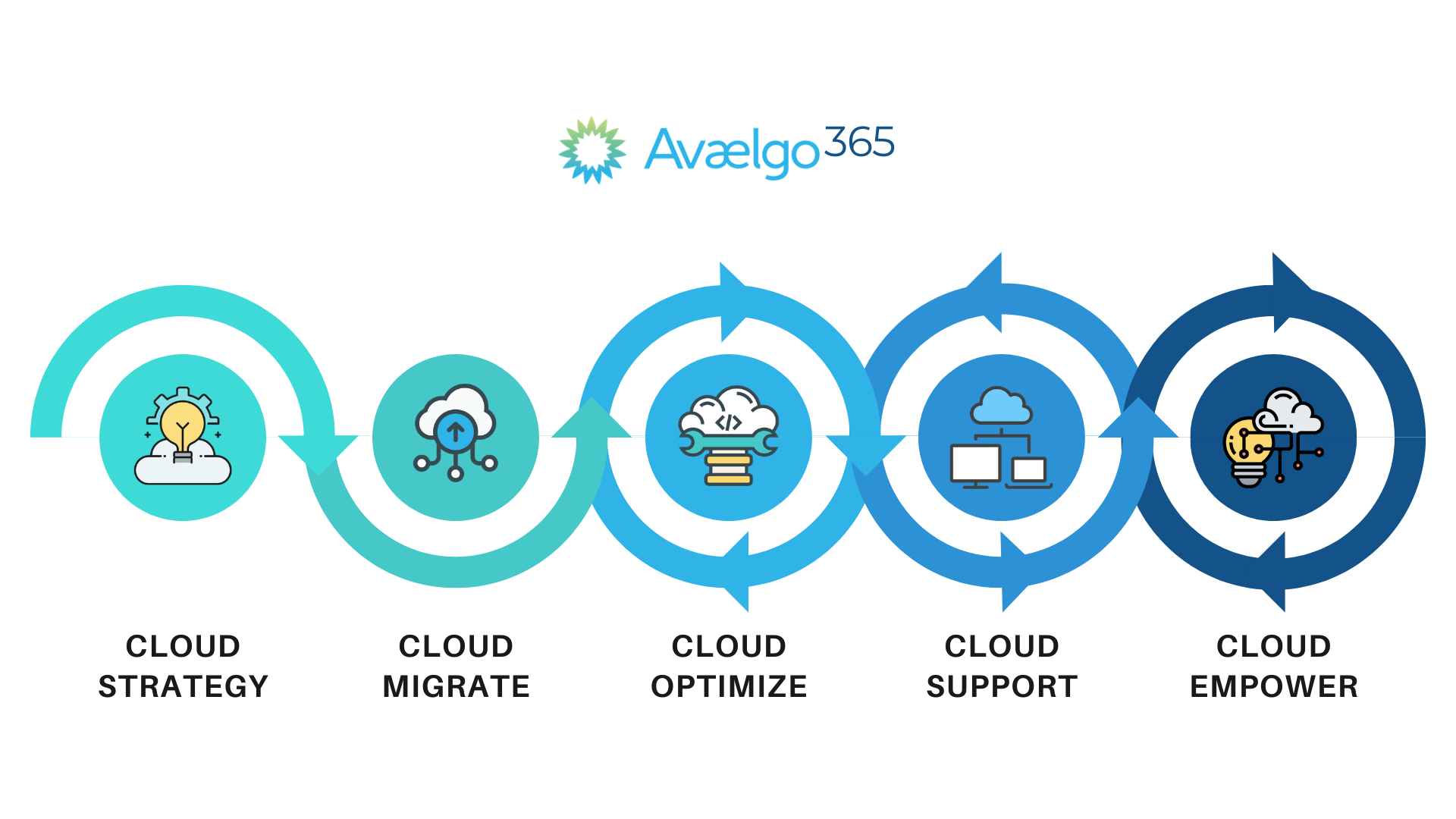 Give your company the best opportunity to grow, transform, or become more productive by picking the right Microsoft Partner. With Avaelgo, our services go beyond just our Microsoft Gold Partner certification. We are committed to serving all of a business's needs across IT Managed Services, consulting, digital transformation, custom development, and training, resulting in the aggregated benefits for your business we call Avaelgo 365.
Additionally, we are involved with other programs, such as the Regional Director Program, and MVP Program, our overall commitment to the evolution of technology and solution development. These programs are a top priority for Avaelgo, as we are dedicated to continually staying up to date on new technologies. As your Microsoft solutions provider, we gain a deep understanding of the Microsoft products and services before they are released, putting us in the position to be able to provide relevant insights to our clients.