Cloud Strategy
Using cloud services is simply not enough. It's the way your company uses cloud services that matters.
Migrating solutions into the Cloud or developing applications for the Cloud haphazardly, where "anything goes" and everything is "good enough", can lead to the lack of leverage and high-cost maintenance.
More importantly, it will lead to significant technical and architectural flaws. Even if some applications can be easily moved into the Cloud, the Cloud is not a one-size-fits-all platform.
Plan
It is of an utmost importance to understand that moving to the cloud (partially or fully), while brings a lot of advantages in terms of total cost reduction and flexibility, it also means you have to analyze it thoroughly.
Optimize
You have to optimize your approach of the Cloud with the explicit purpose of getting the most value for your business, at the lowest effective cost.
Choose the right solution for you
Choosing between On-Premises / Public / Hybrid, choosing between running solutions in Infrastructure as a Service or in Platform as a Service and other such decisions should be carefully taken, because changing them later might cost very much.
Planning for the right Cloud approach for your business
Taking the right approach for the Cloud is just as essential as managing them properly once they're up and running. Here are some critical questions to ask when moving applications to a cloud platform.
Which apps are right for the cloud?
What are the keys to cloud application migration?
Do I need to re-architect my applications for the cloud?
How can I monitor my cloud apps' performance?
Your Cloud strategy matters and any decision related to the Cloud should be regarded as strategic.
How do you decide if the cloud is right for your company?
There are many answers that tip the balance toward Cloud. Here are just some of them:
To move faster and keep up in an ever-changing IT world.
To deliver more value with a real-time cost control.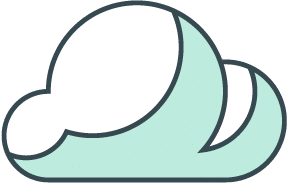 To meet your changing needs more effectively than through traditional approaches.
To find new ways to use the flexibility of the Cloud to your advantage.
We have been working with Microsoft Azure since its launch back in 2009 (when it still was in Beta), leveraging public and private cloud technologies. During all these years, we developed a strong know-how to solve your business challenges.
Here are just some examples of work that we have already done for various clients, from small businesses to enterprises.
Masterplan
We assisted then and work together with them to complete a detailed architecture design, define their Cloud service blueprints and catalog, document solution implementation requirements or any other issue they were experiencing.
Guidance
We provided guidance and direction they needed to start building new applications or moving their existing applications to the cloud.
Implementation
We helped developing Cloud solutions for them.
Here are some Cloud scenarios we have encountered with many of our customers:
Creating and automating Dev and Test infrastructures.
Environments used during the software development process are most of the time temporary. Whether we are talking about a Dev, a QA environment, or a STAGING environment, they are needed a few hours per day, a few days per iterations, or a few weeks and then they are not needed anymore. The very nature of the cloud is self-service. It's fast, elastic, and with it is easy to enable the software development and QA teams to create such environments on their own with the help of the infrastructure team to define templates and automation rules for these environments, but without relying on them to actually creating and deleting the environments, thus speeding the development process.
Lift and Shift:
Take existing work loads and run them in Virtual Machines (IaaS) in the Cloud.
Storage:
Archive key data in very cheap, highly available, cloud storage.
Big Data:
Process huge and ever-increasing data into business intelligence using Hadoop or Machine Learning.
Identity:
Synchronize all your identities through Azure AD to control access to Apps, Data, and Services.
Web Apps:
Take your web apps to the cloud using inexpensive App Service Web Apps.
Learn which Cloud model is best for your business
Deep Expertise
in Microsoft Cloud Technology