Strengthen your competitive edge with AI
Using Avaelgo's expertise build your own AI framework – infrastructure, services and solutions needed to thrive in the long run.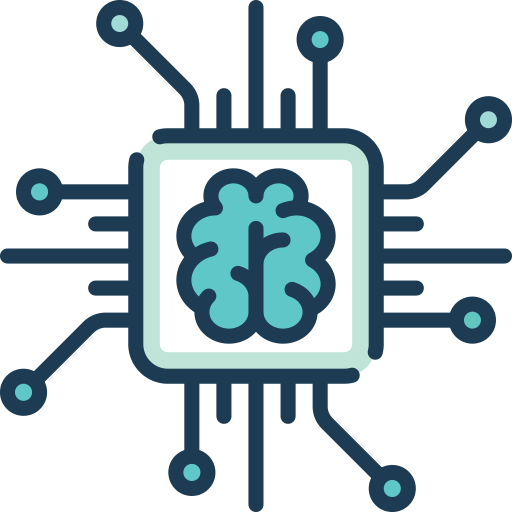 The time for AI is now.
Let's find out why
According to the experts it's a trend gaining traction and here to stay
A survey commissioned by the EC showed that in Europe four in ten (42%) enterprises have adopted at least one AI technology, with a quarter of them having already adopted at least two.
Forrester shows in another study that across US "84% of technical decision-makers see significant opportunities with AI and believe they must implement AI to maintain a competitive advantage in their industry".
IDC states that worldwide revenues for the artificial intelligence (AI) market, including software, hardware, and services, is forecasted to grow 19.6% year over year in 2022 to $432.8 billion, while the market is expected to break the $500 billion mark in 2023.
AI provides multiple benefits

Enables faster, accurate decisions



Provides more relevant recommendations

Automates repetitive tasks

Enable communication at scale
AI is already disrupting industry after industry
Whether your industry is banking, oil and gas, power and utilities, agriculture, automotive, health care, life sciences, aerospace or defence, public sector, real estate, retail, technology, travel, media and entertainment, hospitality or leisure, you need to know that within the next three to five years analysts expect an exponential increase in the number of commercial AI-based applications, split in three main categories:

Product applications
Next generation AI – driven products or services providing users enhanced benefits (e.g. recommendation engines, smart home technology, self driving cars)

Process applications
Workflows with built-in Artificial Intelligence for full automation or used to increase workers productivity (e.g. bots and digital assistants)

Insight applications
Advanced analytical and forecasting capabilities to make sense of data and discover insights for fast and smart strategic and operational decisions (e,g cash flow predictions)
The window of differentiation is closing quickly
In order to keep your competitive edge not only should you use AI but you need to do it better and smarter that your competition.
Here is how you can achieve it:

Build an AI strategy
First of all you need to have a plan. Start from the business need and not from AI use cases. Start small, keep testing and exploring and ensure you have the right processes and resources in place before going full scale. Be bold and challenge the status quo, foster an innovating mood and go beyond classic efficiency improvement AI scenarios. Dare to imagine new products and business models once you go deeper in understanding the power AI gives you.

Manage risk proactively
There is no progress without risk, and AI is no exception. Cybersecurity, misuse of personal data, regulatory uncertainty or even ethical issues can hinder successful adoption. That is why being aware of these risks and proactively mitigating them is a major differentiator between those who fail and those who succeed.

Build strategic technology partnerships
No need to start from scratch, instead use the experience of technology partners who can provide you with robust platforms, quality services and guidance. For instance you may use cloud AI services with prebuilt AI models for key use cases, like translation and speech-to-text transcription. There are a lot of APIs and SDKs available for developers to use in order to design services tailored to their organization needs. And prebuilt AI models benefit from regular updates for greater accuracy and regulatory compliance. On top, add an experienced service partner able to guide you through and share the development effort with you and your team – this is the simple recipe for success.
Knowing all this you might wonder where to start.
Avaelgo is here to help.
Advisory services
We acquired valuable expertise, transferable to you and your teams in order to successfully start your AI journey or accelerate your AI adoption. Building AI projects inhouse and for our customers we master AI operating frameworks, streamlining supporting processes and bridging the resources gap.
Implementation services
We contribute to your success as your AI implementation partner, setting up POCs, implementing MVPs or embedding AI into your existing products or services. Our competences reach as far as delivering turnkey solutions incorporating prediction models based on historical data, document understanding or computer vision.
START YOUR AI JOURNEY WITH US