The first step to

a successful Cloud Migration
The Cloud Adoption Framework is a collection of documentation, implementation guidance, best practices, and tools that are proven guidance from Microsoft designed to accelerate your cloud adoption journey.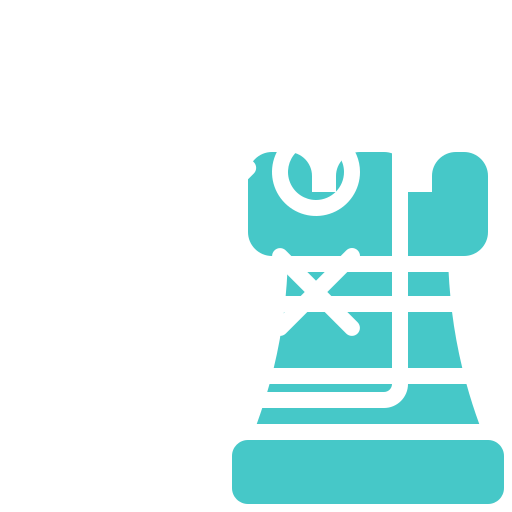 How it works
Guide your Cloud journey with a proven methodology
Avaelgo offers the opportunity to be part of Digital Transformation through forward-thinking, understanding your business needs, and inspiring initiatives. Our Azure Experts specialize in walking you through all the Cloud Adoption Framework (CAF) steps to create a strong and durable environment, designed to deliver optimal performance.
The Microsoft Cloud Adoption Framework provides technical guidance for Microsoft Azure offering enterprises a reliable methodology designed to help create and implement the business and technology strategies necessary for an organization to succeed in the cloud.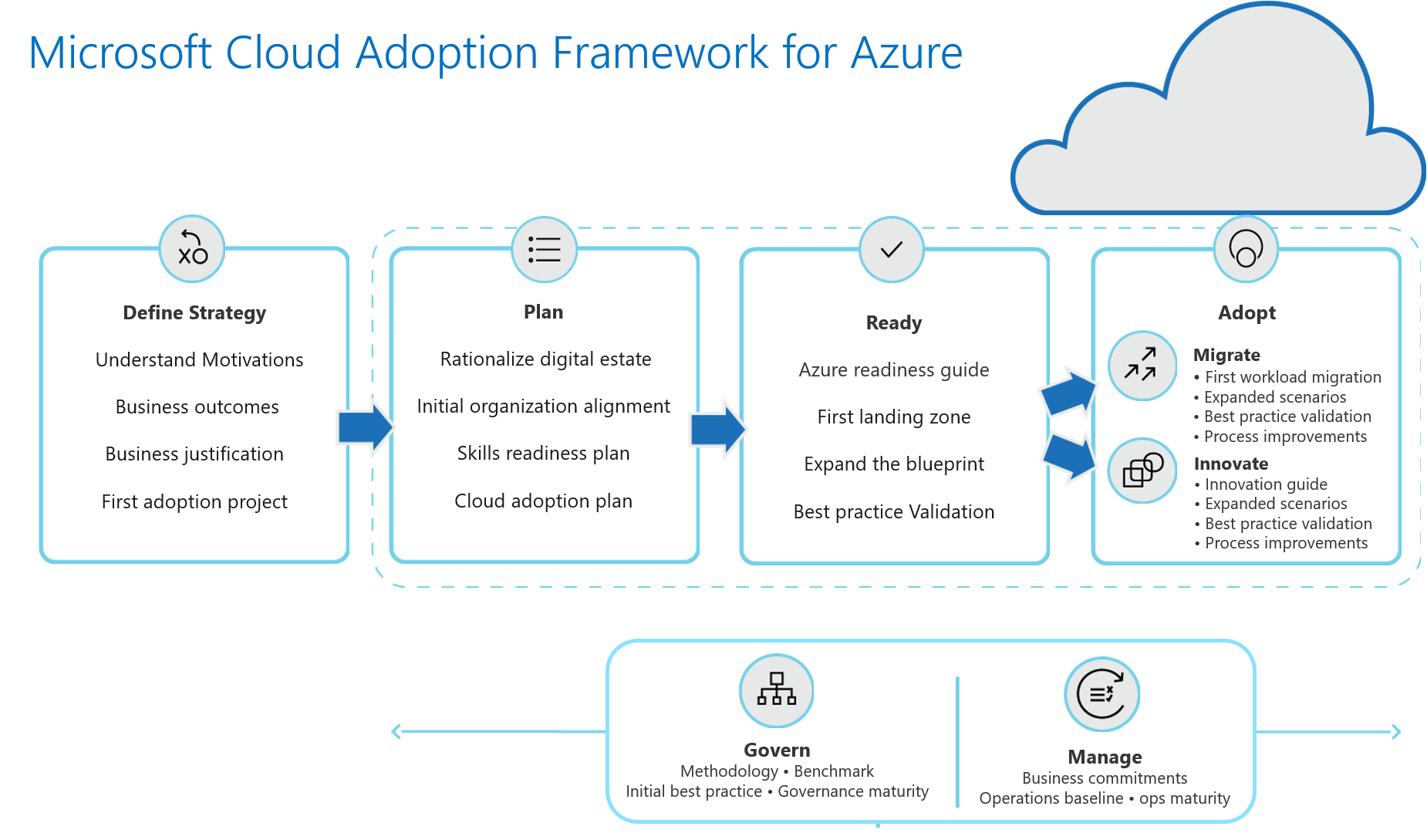 Microsoft uses this Cloud Adoption Framework model as a basic plan for all organizations transitioning to Azure. Using their recommendations, tools, and best practices, Avaelgo designs a path to cloud adoption specific to your organization needs.
Below is a short visual guide of what we have done to successfully lead clients throughout the entire cloud adoption framework process.
What You Get
Expert guidance and planning
to ensure a successful cloud transformation journey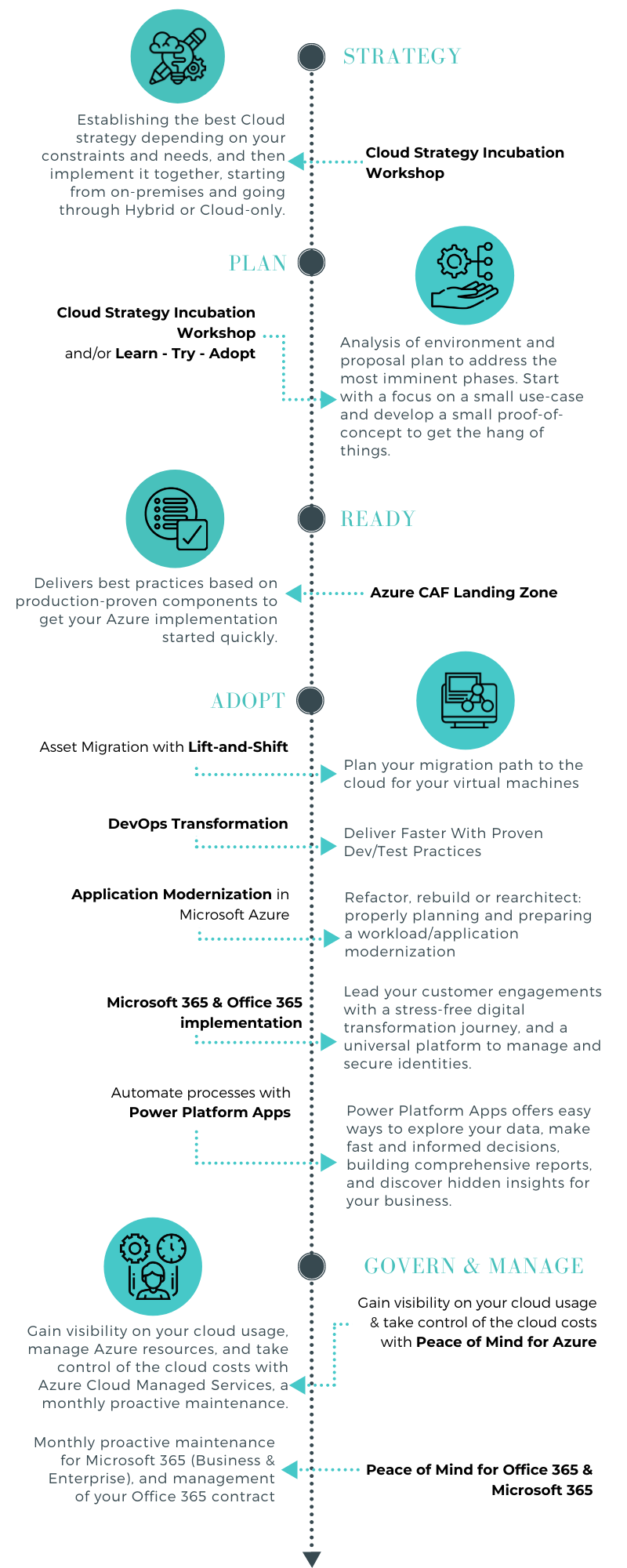 If you have questions or you're ready to begin your journey to cloud transformation with us, reach out today. We are ready to take you to the next level.
Harness the power of the Cloud
Get a Free Consultation
Deep Expertise
in Microsoft Cloud Technology