Our Experts
Meet our consultants & trainers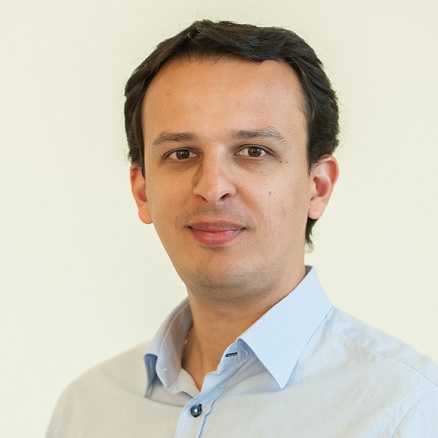 Mihai Tătăran is the General Manager of Avaelgo, Microsoft Azure MVP and Microsoft Regional Director. He is also Microsoft Azure Insider and Microsoft Certified Professional.
His primary roles at Avaelgo are to extend the business, focusing on Managed Services on top of the Microsoft Cloud, and act as a pre-sales and consulting resource on key cloud projects. Mihai has been teaching Microsoft technologies courses to software companies in Romania and abroad, being invited by Microsoft Romania to deliver many such trainings for their customers.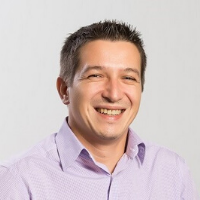 Radu Stefan is an Artificial Intelligence Business Consultant and a passionate futurist. He leads the R&D / Innovation department at Avaelgo. Currently, his research revolves around the ethics (and general business impact) of decisions taken or supported by Artificial Intelligence (sub)systems as part of his Ph.D. thesis.
For the last decade and more Radu was working with Microsoft Romania in several roles, including Support, Consulting, Evangelism, and Business Development. As formal academic education, Radu graduated in 2016 the Executive MBA program of Vienna University and in 2004, computer sciences and communication engineering in Germany. Personally he lived and worked in Germany, Indonesia and Romania.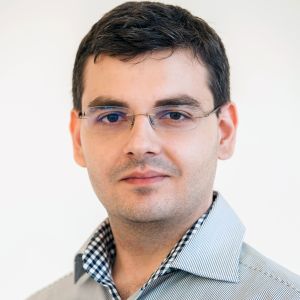 Florin Loghiade is Chief Information Officer, a Microsoft Azure MVP and Microsoft Certified Professional with over ten years of industry experience specialized in Cloud Architecture Design and Cloud Governance & Security.
His primary responsibilities as CIO in Avaelgo are to assess and drive the internal technological capabilities and create and establish IT Security Policies and IT Services frameworks.
Besides his daily activities as an executive, his other activities involve acting as a cloud consultant focusing on IT Operations, which imply architecting and designing secure, high-scalable, and cost-effective cloud infrastructures.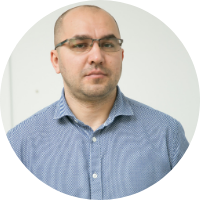 Alin Sfredel is a Microsoft Certified Professional with over sixteen years of industry experience working on different roles, Microsoft Certified Trainer for various technologies from Microsoft including O365, Windows Server, Virtualization, managing to deliver with success official and custom courses from Microsoft Curricula and EC-Council, being Certified EC-Council Instructor for CEHv11, CHFI. In Avaelgo, he works as a Cloud and DevOps engineer and as a trainer.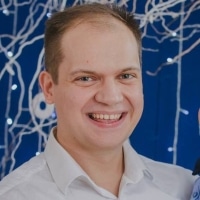 Alexandru Mang
is a regular conference and user groups speaker focusing mostly on cloud-computing topics, thus aiming to help developers better understand the implications of cloud-computing as a whole. Recently, Alex was invited as a speaker at Microsoft Ignite, the company's largest and most important technical conference gathering nearly 25,000 attendees.
As an Azure Advisor, he regularly offers feedback on upcoming Azure features and services and gets to test them out in early development stages. Since 2011, Alex is the KeyTicket Solutions CEO, where, besides his entrepreneurial responsibilities, his daily activities cover: project management, scrum master, senior software development for web, desktop and mobile apps and software architecture.
For his experience on cloud-driven solutions, his Microsoft Certified Solution Developer (MCSD), Microsoft Certified Solution Associate (MCSA) and Microsoft Certified Solutions Expert (MCSE) stand as proof and so do the many happy customers he had the pleasure to work with for the past few years.
Daniel Popescu is the Digital Transformation Manager. 
Before Avaelgo he worked for Microsoft Romania for more than 18 years, with more than 11 years in Microsoft IT. He worked as Helpdesk Service Technician for 5 years, and after he was IT Manager for Microsoft Romania. During this period he managed the IT for Sales, Marketing and Services division, Customer Support division and CIAO Shopping division. During his period as IT Manager, he was one of the first IT peoples from Microsoft that implemented Hyper-V in Europe, Middle East and Africa region.
After IT period Daniel was Partner Technology Advisor and Strategist for Microsoft partners. He was in charge with helping Microsoft partners in knowing Microsoft technologies and also building architecture and solutions for their clients. In the last 2 years in Microsoft, Daniel was Account Technology Strategist for Enterprise customers for Financial and Insurance Industry. He acted as a "trusted advisor" for CIO's in order to build a common strategy, a strategy that includes Microsoft technologies and solutions. More info is available on his LinkedIn professional profile here.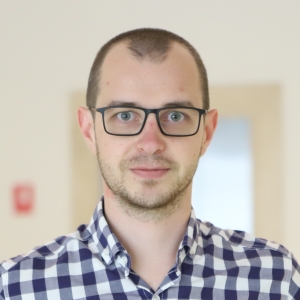 Ioan Popovici
, the Chief Software Engineer of Avaelgo, Microsoft Certified Professional, Certified Information Privacy Professional / Europe, is specialized on Microsoft technologies and patterns and practices with such technologies, acting as the architect on most of Avaelgo's solutions. He has delivered many trainings to software companies in Romania.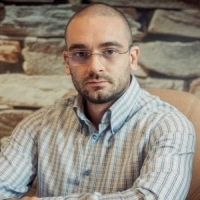 Bogdan Diaconescu is Operations and Delivery Manager. He is also a senior software developer at Avaelgo. He started his career in the software industry in his own company building mostly security applications for different desktop platforms. In the last years, his main focus was on building cross-platform mobile applications on the iOS and Android platforms. He also delivers trainings on various topics, especially for mobile application development.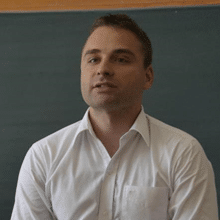 Dan Ardelean
graduated Computer Engineering at the Technical University "Gh. Asachi" Iasi, Romania. Since then he focused on cross-platform mobile development. He founded XpressCode (focused on cross-platform mobile development and consulting) and co-founded Mahiz (focused on web, cloud, mobile and education). He is a Microsoft MVP on Windows Platform Development and Xamarin Certified Mobile Developer. He is also a speaker at various national and international conferences and Microsoft events and doing training on Windows Platform technologies and Xamarin tools.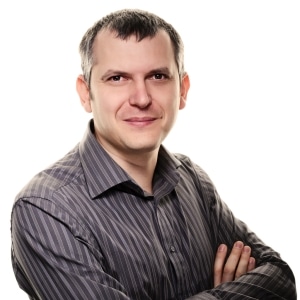 Radu Ioan Fericean
is a versatile software developer, trainer and consultant who has worked with various programming languages, technologies, and operating systems. He designs and implements fast, extensible, and durable solutions for projects; he prides himself on his versatility, efficiency, and results quality.
As a trainer he is able to transmit his deep understanding of today technologies to trainees and students, through clear designed courses, examples and hands-on sessions.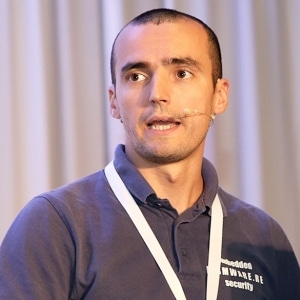 Dr. Andrei Costin
is an Assistant Professor within the Cyber Security Group which is part of the Information Technology Faculty at the University of Jyvaskyla (Finland). He earned his PhD degree at EURECOM/TelecomParisTech (France), where he developed internationally recognized research and expertise in the field of security of embedded and IoT devices and firmwares.
Andrei presented his research at more than 40 international computer security events including BlackHat, CCC, HITB and Usenix Security. His work was featured in numerous digital media publications, including respected media outlets such as Forbes, Wired, and TV France3.
During his career, he found and demonstrated multiple serious vulnerabilities within a wide range of embedded devices such as printers/MFPs, CCTV systems, pyrotechnic devices, and avionics/air-traffic control systems. For his responsible disclosure and discovered CVEs, Andrei was acknowledged in various security bulletins and "Hall of Fame" boards, including ones by the leading companies such as HP, Xerox, Google, and Microsoft.
Currently, Andrei develops cutting edge research and techniques related to embedded and IoT security, and also guides towards success new generations of cyber security experts as part of his teaching for the master and bachelor programs at the University of Jyvaskyla.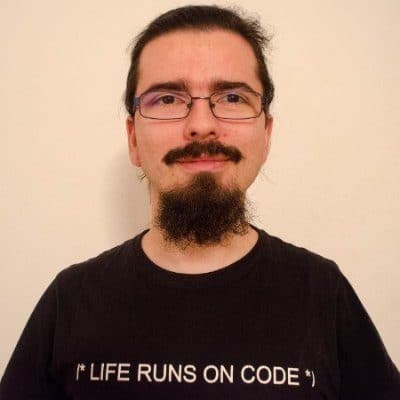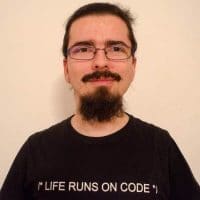 Emil Crăciun
is a technology passionate senior software developer and trainer, who's in a constant pursuit to learn new things, get certified in new technologies or enhance the ones he already has and to stay in touch with the current trends of the IT world. He has been certified as MCP: Microsoft Certified Professional, MS: Programming in HTML with JavaScript and CSS3 and C#, MCSD: Web Applications, Microsoft Learning Honor Code Certificate for Microsoft Azure Storage, and the list goes on.
Here are some of the programming languages and technologies Emil has been working with: C#, Typescript, Powershell, Microsoft Azure technologies and resources, ASP.NET Web API & MVC, .NET Core, SignalR, Angular JS 1 & 2, Apache Drill, Octopus Deploy, TeamCity, Visual Studio Team Services, etc.
Emil has delivered presentations, workshops and custom courses on the following topics: Introduction into ASP.NET MVC 3, ASP.NET MVC 4 intro & new features, SignalR & WebSockets, Windows Store Apps, ASP.NET MVC 5 new features, ASP.NET Core, Introduction into C#, Introduction into T-SQL, Useful Tips & Tricks for the Visual Studio developer, Programming in HTML5 with JavaScript and CSS3 (70-480), etc.
Check out his professional profile here for more details.
Deep Expertise
in Microsoft Cloud Technology