Avaelgo's General Manager reappointed as Microsoft Regional Director and renewed as Azure MVP for 12th time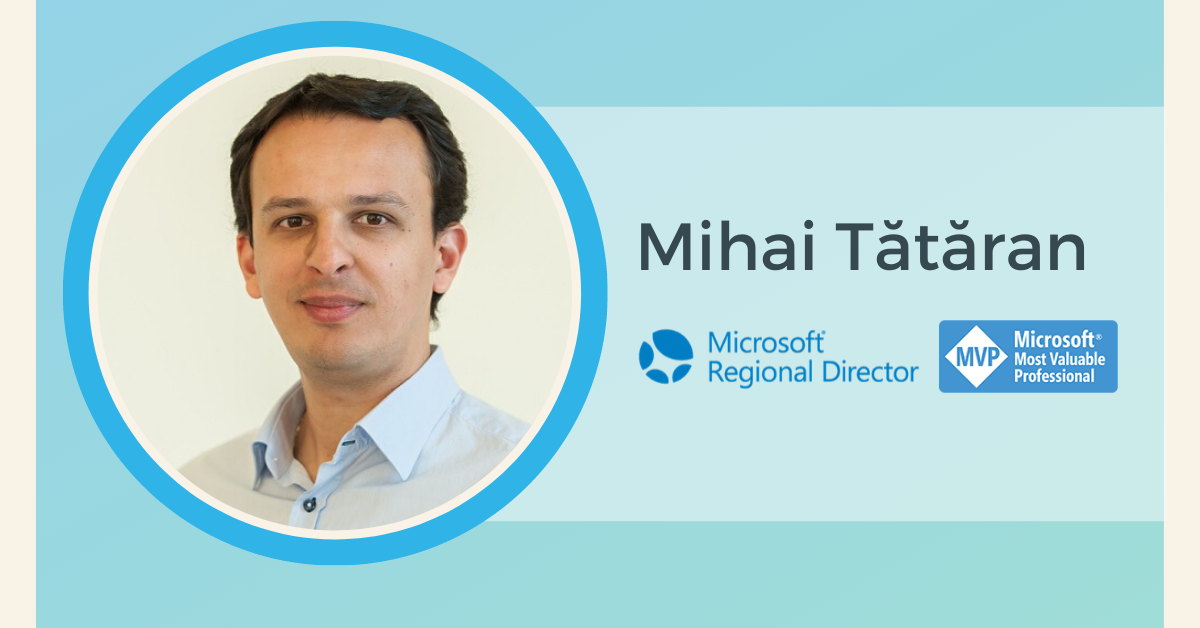 I am honored and grateful, as always, to start my 12th consecutive years a Microsoft MVP++ and my second 2 years term as Microsoft Regional Director. I look forward to bringing the experience and insights provided by these communities to our customers and partners at Avaelgo.
Many times before, ever since we first announced Mihai Tataran's first 2-year term of Regional Director back in 2018, we've been asked if he works now for Microsoft. Not many know that Regional Directors are not employed by Microsoft. In some cases, Regional Directors or their companies may have contracts to deliver goods or services to Microsoft, but they are not employees.
Members are hand-picked by Microsoft across a number of strict standards to serve as leading consultants and advisors. On an ongoing basis, these individuals participate in strategic sessions with Microsoft's senior leadership teams and use their influence to provide vital feedback directly to Microsoft engineers.
The RD program is quite different from the MVP Program. Mihai was nominated as an MVP for the 12th consecutive time. Many RDs like Mihai also carry the MVP award title, although it's harder and harder to maintain both credentials as each has different demands on the member's time which makes it difficult to qualify and maintain both.
However, the key differences really come down to the business consultative nature, customer experience, and cross-platform architect skills possessed by RDs versus the deep technical focus on Microsoft technologies which qualifies an MVP.
We congratulate everyone who was nominated as an MVP and appointed as RD, as we know the huge amount of work, consistency, and dedication it requires.
We are very proud to see Mihai receive such a high honor from Microsoft. Avaelgo has had a longstanding relationship with Microsoft for moer than 13 years, and we are looking forward to diving even deeper into Artificial Intelligence and Machine Learning with this great opportunity."