29 May 2018, 9:30 – 13:30
Microsoft Romania Headquarters, Piața Presei Libere nr. 3-5; City Gate Building, Sud Tower, 2nd Floor, Cinema Room, Bucharest
This workshop is designed for technical decision makers from EPG & SMC companies, such as CTO, CIO, IT managers, IT directors or any other technical decision makers.
Does your organization run on Microsoft 365?
Are you fully leveraging the unified communications & collaboration power of your enterprise software suite?
Attend this free workshop and understand the value of migrating away from legacy PBX systems to the new world of Microsoft enterprise collaboration (Skype for Business and Microsoft Teams), underpinned by the superior voice connectivity, security and productivity offered by AudioCodes comprehensive One Voice for Microsoft 365 solution and Avaelgo's professional cloud services and Microsoft expertise.
Learn more about how to make your unified communications & collaboration (UCC) investment yield a better return, and how a well-functioning UCC investment rolls up into digital transformation success organization-wide.
The
Unified Communications in a Microsoft World
 workshop will offer you:
Full Slides and Resources – you will receive all presentations delivered during the workshop
Hands-On Demo – you will see how AudioCodes IP Phones integrated with Skype for Business drive user productivity and adoption of the collaboration tools
Ask the Experts – raise any questions with AudioCodes and Avaelgo experts in this open, interactive workshop
During the workshop you will hear from Avaelgo and AudioCodes on:
Voice enabling your Microsoft 365 experience for unified communications on-premise, in the cloud or a hybrid approach
How IP Phones and Conference Room solutions integrated with Skype for Business can dramatically improve user adoption and productivity
How AudioCodes One Voice for Microsoft 365 can help you manage it all easily and efficiently
How Avaelgo working with AudioCodes can help manage your seamless transition to unified communications in a Microsoft world
AudioCodes provide the Voice DNA for the digital workplace and are a global leader in providing enterprise voice connectivity, devices and management for Microsoft 365.
Avaelgo are your trusted advisors and experts in Microsoft and cloud technologies
This workshop is a great opportunity to learn how you can fully benefit of the  new world of Microsoft enterprise communication and collaboration tools. Join us by registering below and gather all the information and insights you need!
Daniel Popescu, Senior Cloud Architect, Avaelgo
With more than 18 years experience with the Microsoft IT technology, Daniel managed IT teams for sales, marketing, and services division, and he was one of the first IT peoples that implemented Hyper-V in Europe, Middle East, and Africa region. He acts as an advisor for CIOs, in order to build the best strategy for their organizations.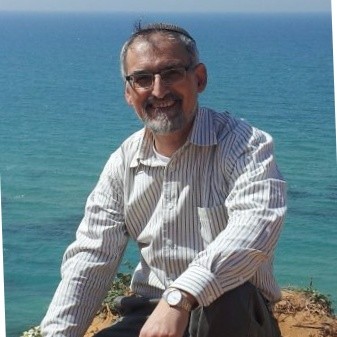 Arye Ben Zrihem, Director Sales, Eastern Europe, AudioCodes
Arye has worked with AudioCodes for 15 years and for the last 5 years has driven AudioCodes sales growth in Eastern Europe. Arye's background is rich in technology expertise, leading AudioCodes Sales Engineering team for Eastern Europe. Through both roles, Arye has worked for the last 10 years on significant unified communications projects in Romania with service providers, system integrators and enterprise organisations. He also manages a number of major global accounts for AudioCodes. Arye's approach is to work closely with partners and help them build the ideal unified communications solution for their enterprise clients. Superior teamwork and technology being the key to success. Arye is very much looking forward to meeting you at the Avaelgo event and building mutually beneficial relationships.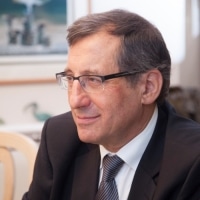 Chaim Shachar, VP Sales, AudioCodes
Chaim is with AudioCodes since 2002, where he completed successfully several important Engineering, Business Development and Management positions. Prior to his present role of VP Sales Central Europe, he was based in Paris where he managed AudioCodes Operations in Western Europe, responsible for France, UK, Benelux and Nordic Countries. Prior to his work with AudioCodes Mr. Shachar worked with a Major Defense Organizations in Israel (IAI, VERINT) , assuming numerous Engineering and Project Management functions. Chaim holds and engineering degree from the Technion, Israel Institute of Technology of Israel , was born in Romania and resides in Israel.