27 Martie 2018, 14:00 – 17:00
Cluj-Napoca, Bulevardul 21 Decembrie 1989 nr. 77 (Cladirea The Office, Sala B)
Publicul țintă: persoanele cu rol decizional din cadrul companiilor și echipelor juridice, de conformitate și de back-office.
Pentru a veni în sprijinul tuturor celor care doresc să se pregătească și să implementeze noile cerințe de conformitate pentru protecția datelor, desfășurăm un workshop de trei ore în care vom prezenta informații detaliate cu privire la modificările-cheie ale legislației privind protecția datelor, dar și principiile fundamentale ale GDPR.
Introducere în GDPR – noile principii
Conștientizarea problemelor de securitate
Etape pentru a asigura conformitatea cu GDPR
Aspecte practice cu privire la respectarea noului regulament GDPR
Exemple de scenarii acoperite de instrumentele Microsoft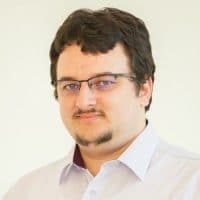 Tudor Damian
is the Executive Manager and Partner at Avaelgo, an IT consultant and tech support specialist. With more than 10 years of experience in managing complex IT infrastructures, he is a Certified Ethical Hacker, a Microsoft Cloud and Datacenter Management MVP and a technical speaker at local and regional community events.
Bio complet al trainerului aici