27 Martie 2018, 9:30 – 12:00
Hotel Lido, Bd. Iosif Bulbucă Nr. 20, Timișoara

Publicul țintă: persoanele cu rol decizional din cadrul companiilor și echipelor juridice, de conformitate și de back-office.
Pentru a veni în sprijinul tuturor celor care doresc să se pregătească și să implementeze noile cerințe de conformitate pentru protecția datelor, desfășurăm un workshop de trei ore în care vom prezenta informații detaliate cu privire la modificările-cheie ale legislației privind protecția datelor, dar și principiile fundamentale ale GDPR.
Agenda
Introducere în GDPR – noile principii
Conștientizarea problemelor de securitate
Etape pentru a asigura conformitatea cu GDPR
Aspecte practice cu privire la respectarea noului regulament GDPR
Exemple de scenarii acoperite de instrumentele Microsoft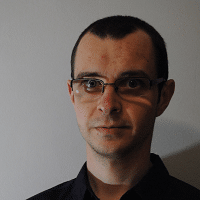 Ioan POPOVICI, the Chief Software Engineer of Avaelgo, Microsoft Certified Professional, is specialized on Microsoft technologies and patterns and practices with such technologies, acting as the architect on most of Avaelgo's solutions. He has delivered many trainings to software companies in Romania.