27 February 2018, 09:30 – 12:00
   Sediul Evozon System, Calea Moților 62, Cluj Napoca 
   This workshop is designed for CxO level managers, IT managers, team leads, project managers, who feel the Cloud could be a great approach for their company, but don't know exactly how to proceed further.
How do you know which path is best to take?
How do you make sure your migration is a success?
Avaelgo invites you to a free workshop focusing on Cloud migration strategy.
In this workshop we will address one of the easiest ways to migrate existing solutions into the Cloud: using the Lift and Shift approach, or how can existing solutions be replicated in the Cloud without changing their architecture. Lift and Shift in Microsoft Azure brings advantages such as scalability, agility, and cost-effectiveness, while also representing a good start for a recovery plan in case of disaster.
Here are the key benefits of moving into the Cloud with Lift and Shift:
Eliminate the unexpected downtime and poor performance of your application
Grow efficiently – use the Cloud to optimize your costs, by reducing or eliminating hardware costs and maintenance and paying only for what your application uses
Easy recover data in case of data loss scenarios (data accidentally deleted, volume deleted, viruses etc) or disasters (server destroyed/stolen, disk crash)
Agenda
09:30 – 10:00 Registration & Coffee
10:00 – 10:45 Cloud Migration Strategies (how and in what circumstances the Cloud makes sense, which are the first things to consider when addressing the issue of migrating a Cloud solution, or defining an organization-level strategy towards the Cloud)
10:45 – 11:00 Break
11:00 – 11:45 Lift and Shift & Datacenter Assessment
11:45 – 12:00 Q&A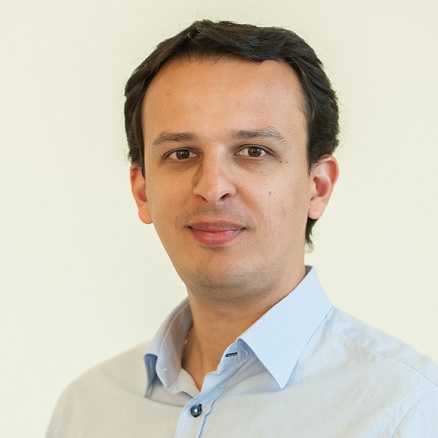 Mihai TATARAN, Microsoft Azure MVP, is the General Manager of Avaelgo, and a Microsoft MVP on Microsoft Azure, Microsoft Azure Insider, and Microsoft Certified Professional. Mihai has been teaching Microsoft technologies courses to software companies in Romania and abroad, being invited by Microsoft Romania to deliver many such trainings for their customers. Mihai has very good experience with large audiences at international conferences: DevReach in Bulgaria, Codecamp Macedonia; TechEd North America 2011, 2012 and 2013 – speaker and Technical Learning Center (Ask the Experts), Windows AzureConf. He is also the co-organizer for the ITCamp conference in Romania.