12 December 2017, 09:00 – 12:30
This workshop is designed for all IT professionals and managers, who would like to find more about the scenarios Microsoft Azure can be used as a back tool or as the disaster recovery plan.
Every scenario, be it Backup or Disaster Recovery, starts with a plan. The plan needs to balance business continuity requirements with the complexity and cost of the implementation. When you're talking about creating a disaster recovery plan and implementing it in a datacenter, you're looking at implementing High Availability solutions for your software and hardware, which can grow costs exponentially.
Traditional Disaster Recovery does not come cheap. You need a second datacenter, servers, power, cooling, security and on-site staff, and you need all of that just for that one time when everything goes down. Join us at this free workshop and learn more about how you can do all these with minimal costs and in a timely manner.
The agenda of the workshop is:
Why disaster recovery is needed
Challenges implementing disaster recovery

Disaster recovery on-premises vs in Azure
Azure Backup & Azure Backup Use Cases

GDPR Legal Highlights
Open Discussions, Q&A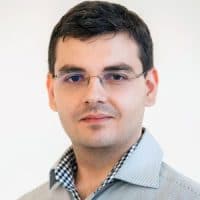 Florin LOGHIADE, is a Microsoft Azure MVP and Microsoft Certified Professional, and works as an IT consultant focused on Microsoft solutions based on Windows Server, System Center, Hyper-V, Azure and Automation. Florin's current main focus is implementing and managing on-premise and cloud solutions based on Microsoft Windows Server, System Center and Azure, eliminating all the tedious management tasks using PowerShell and PowerShell DSC.