Registration is now closed. Thank you all for participating and making it such a great event!
26 Septembrie 2017, ora 15:00 – 15:45
This webinar is designed for software programmers, testers, project managers, team leaders, department or IT managers who want to:
increase your release velocity
reduce your IT cost for Dev/Test environments
Join the Dev/Test or Continuous Deployment automation with Microsoft Azure webinar to see how you can improve the development process by allowing the Software Development / QA team to create their own Development, Testing, Staging environments, instead of the IT department doing it.
Also, you will understand how the cost can be dramatically reduced, and also kept under control with the help of the IT department.
To make it all easy to follow and understand, we will also include a "how-to" demo.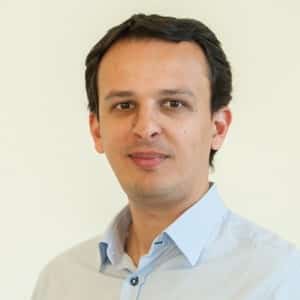 Mihai Tătăran
is the General Manager of Avaelgo, and a Microsoft MVP on Microsoft Azure, Microsoft Azure Insider, and Microsoft Certified Professional. Mihai has been teaching Microsoft technologies courses to software companies in Romania and abroad, being invited by Microsoft Romania to deliver many such trainings for their customers.