Find vulnerabilities across your infrastructure
Identify the security vulnerabilities throughout your IT environment​​​
Discover the access points to your critical systems and highlight the gateways of attack
Eliminate the critical vulnerabilities for your most valuable resources.
Fill out the form to schedule a free remote conference call to discover your specific needs.
Determine and prevent major security vulnerabilities
A Vulnerability Assessment is the first step for an organization to identify security vulnerabilities in its environment, and evaluate its level of exposure to cyber attacks.
Initial Analysis
During this phase, we start with a conversation to make an initial analysis of your web and infrastructure vulnerability scans needs.
One-time automated Vulnerability Scan report
The Vulnerability Assessment is performed by using an off-the-shelf software package, such as Nessus or Acunetix to scan an IP address or range of IP addresses for known vulnerabilities. The outcome of the scan is a report that lists all found vulnerabilities and will give an indication of the severity of the vulnerability and basic remediation steps.
Post-Delivery Services
Once the vulnerability scan report is delivered, we can offer security support, problem resolution, root-cause analysis, as well as corrective actions. You can choose from subscription-based or on request support.
Should you need additional advice or an enhanced security strategy, we offer on-request consulting.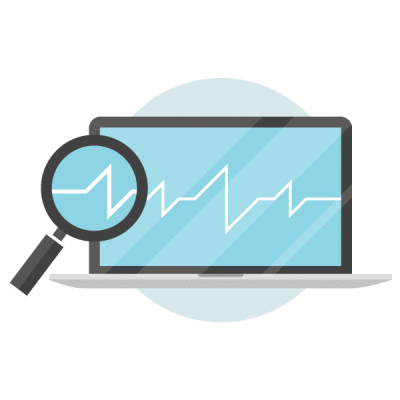 Most organizations likely rely upon a large number of software applications to extend their business to customers and employees. Most of these applications are delivered through web browsers, mobile devices, and even custom API's. Therefore, companies should make web application security not only a priority but a fundamental requirement.
While it is mostly automated and therefore prone to missing things or to provide false positives, a vulnerability scan will still discover around 80-90% of the most common & widespread types of vulnerabilities, allowing you to go for the low hanging fruits and address any major gaps in security quickly and efficiently.
Running a vulnerability scan is not enough though. You need to prioritize and remediate the vulnerabilities found as quickly as possible.
Identify threats and IT security gaps, and take the first step to secure your business!
Fill out the form to schedule a free remote conference call to discover your specific needs.