Peace of mind as-a-service
GDPR
Pre-Assessment
Report
Get help with regulatory GDPR compliance
Assess whether the GDPR applies to your organization, and, if so, to what extent. And as a Microsoft partner, we can help! We have the skilled personnel, process knowledge, and Microsoft technology expertise to evaluate your GDPR readiness and help you on your path to become, and stay, compliant.
Peace of mind
How we work with you
GDPR Discovery Workshop
GDPR Training meant to familiarize customer with GDPR requirements while addressing any customer-specific questions
Pre-Assessment Questionnaire
Meant to describe a very high-level overview of the current state within the organization (or a group centralized view) when it comes to GDPR
Pre-Assessment Report
Pre-Assessment Report highlighting the GDPR gaps and a list of prioritized recommendations for becoming GDPR compliant

Professionalism, open communication, expertise
"Our collaboration on GDPR with Avaelgo has been a great experience. We appreciated the integrity and expertise of their consultants, the honest approach, professionalism, and the open communication. The pre-assessment report has highlighted the next steps, steps we will take together so that the goal of compliance with the GDPR regulation is reached within the timeframe we have set.
In conclusion, we strongly recommend Avaelgo! "
Maissam Mrad
Managing Partner Springtime & MGC Topoloveni
Prices
Choose from a range of flexible plans
GDPR pre-assessment focused on your prioritized action items you must complete for becoming GDRP compliant.
Basic
Initial workshop for GDPR requirements understanding

Pre-assessment questionnaires for defining the current state of the company

Pre-assessment report highlighting the GDPR gaps and a list of prioritized recommendations for becoming GDPR compliant
Deep Expertise
in Microsoft Cloud Technology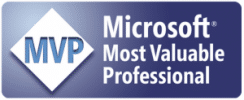 Get a Free Consultation
Uncover risks, and take action
Get a Free Consultation
Start the conversation