Business Continuity & Disaster Recovery
When disaster strikes, your business must go on.

Azure Site Recovery & Azure Backup
Having a reliable, tested disaster recovery plan is critical to keep the business running.
Once you have a fail-over plan set up in the Microsoft Azure cloud, in the event of a disaster, resources can be recovered using Azure Site Recovery and Azure Backup.
Limit downtime
Downtime brings loss of business and productivity
Reduce costs
Maintaining secondary sites and infrastructure can be extremely costly
Scaling protection
Usually protection doesn't go beyond critical apps and data
Ensure compliance
Privacy laws require big changes, and potentially significant investments, by organizations all over the world
Manage complexity
Managing complex environments while meeting RTO (recovery time objective) and RPO (recovery point objective) standards are often very difficult
Azure Site Recovery
Simple, automated protection and disaster recovery in the cloud:
Replicate to Azure or your own secondary site
Automate the replication of virtual machines & orchestrate the recovery of services in the event of a site outage
Provide new scenarios: High Availability, Disaster Recovery & Business Continuity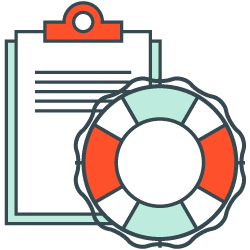 The disaster recovery plans can be as simple or advanced as your business requirements demand. They can include the execution of custom Windows PowerShell scripts and Azure Automation runbooks and pauses for manual interventions.
Site Recovery allows you to customize networks by mapping virtual networks between the primary and recovery sites and lets you to test these plans whenever you want, without disrupting the applications and services at your primary location.
of organizations purchase disaster recovery/business continuity services from Service Providers
average cost of an hour of downtime for mission critical apps for companies with 1,000 to 5,000 employees
Simple, secure and reliable cloud-integrated backup as a service. It's a compelling cloud-base alternative to tapes. The native Azure Backup can backup VMs that are in Azure and well as workloads that are on-premises.
Both Azure Site Recovery and Azure Backup use Backup Vault for storing the data. The Backup Vault also provides access to the software necessary to configure Azure Site Recovery and Azure Backup.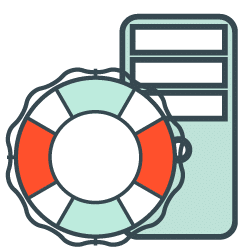 Avoid costly downtime and control operational costs
with a business continuity and disaster recovery plan.