Troubleshooting and Monitoring Techniques for Windows Platform and Applications for IT Professionals
A day deep dive seminar on infrastructure monitoring for enterprise administrators, infrastructure architects, security professionals, systems engineers, network administrators, IT professionals, security consultants and other people responsible for implementing network and perimeter security.
OBJECTIVES
During the seminar you will become familiar with great monitoring tools and their efficient usage and several techniques for monitoring infrastructure components and their particular working phases.
The course covers the following operating systems: Windows 8.1/10, Windows Server 2012 R2 / 2016.
What you'll learn
This is a deep dive day on infrastructure monitoring! We would like to say, "Finally!" It took a long time to prepare good examples, tools and scenarios for you! Regular monitoring ensures that you always have up-to-date knowledge about how particular components of your infrastructure operate. The most important thing in monitoring is to work out the baseline that can be a good reference to identify problems and to analyze some specific conditions of infrastructure components to operate. In vast majority of cases operating system troubleshooting involves monitoring, from analysis of the boot process to network performance or even particular processes.
Paula says: You will not find a better course on troubleshooting Windows. But be careful – it is a real deep-dive. After this course you will understand mechanisms that affect potential issues. Be prepared for the great tracing examples and issues to be solved!
Becoming familiar with Tools
Memory Analysis techniques
Operating system monitoring techniques
Xperf and usage scenarios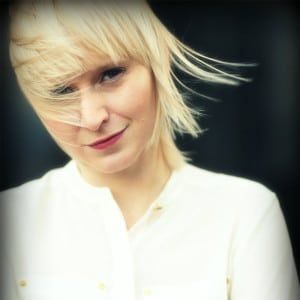 Paula Januszkiewicz, CEO, Penetration Tester & Security Expert at CQURE, Enterprise Security MVP and trainer (MCT) and Microsoft Security Trusted Advisor, is a word-renowned Security Expert. Paula loves to perform Penetration Tests, IT Security Audits, and after all she says: 'harden'em all'!
PREREQUISITES
To attend this training you should have good hands-on experience in administering Windows infrastructure. At least 8 years in the field is recommended. You should have good understanding of how operating system works. Ideally you should have read "Windows Internals" by Mark Russinovich book.