Cyber Security Awareness Seminar
A 1-day Seminar for Technical Management (CTO/CIO/CISO) and IT Staff
(Developers, Testers, Database Admins, System & Network Administrators)
What you'll learn
This seminar will be a hands-off training format. The topics from the agenda will be presented by the trainer with demos (apps, code). The trainees do not need a personal PC / laptop. There will be no hands-on exercises.
During the seminar, we will cover the most important aspects of web application security such as:
Scanning Networks & Enumeration
Trojans / Backdoors / Viruses / Worms
Evading IDS, Firewalls, and Honeypots
Footprinting and Reconnaissance
Hacking Wireless Networks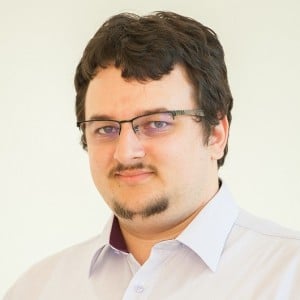 Tudor DAMIAN, is the Executive Manager and Partner at Avaelgo, and a Cloud and Datacenter Management MVP. Tudor is IT consultant, tech support specialist, and Certified Ethical Hacker. With more than 10 years of experience in managing complex IT infrastructures, he is also a technical speaker at local and regional community events. He is the co-organizer for the ITCamp conference in Romania. His day to day activities cover designing and implementing IT solutions, performing tech support and maintenance work, and delivering training sessions for experts and beginners alike.