We invite you to a deep-dive, interactive exploration of how to migrate apps & databases to the cloud. On the 30th of March 2021, at 2 PM, we're hosting a one-day workshop covering everything from whiteboarding migration strategies to hands-on experiences with data migration tools, and we'd like you to be a part of it!
In this workshop, professionals in data management and technical decision-making roles will better understand:
The reasoning and value of migrating applications and databases to Microsoft Azure
How to whiteboard a data migration strategy
Tools & methods available to help you migrate your data
Join us for a 3-hour hands-on workshop for TDMs, DBAs & other Data roles that focuses on the value and process of migrating apps & databases to Azure.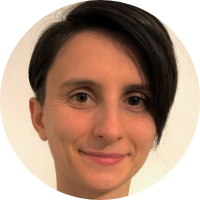 Alexandra ȘTEFAN
Senior Software Developer & QA Manager | Avaelgo
PMI Agile Certified Practitioner (PMI-ACP)®, Microsoft Certified for Azure Data Fundamentals and ISTQB® – Foundation Level Certified